Technology, especially smartphones nowadays already are daily food which is "edible" for any kind of group from children, teenagers, to adults. You can access any kind of information and entertainment just by touching the 2 inches monitor anywhere and anytime. Because of this fact, many kinds of entertainment industries including those who already have a channel on television begin to develop their platform for smartphone application. For example, Netflix, youtube, BBC, and even Disney which are classified as the giant industry in the entertainment field already do it. So does the newcomer company called Quiby to want, follow their way of success. This company already spent $2.000.000.000 to develop this platform for providing short-timed streaming content and features where we can watch their contents from landscape or portrait position in full-screen mode. However, as we know expectation does not often get along with reality. After struggling for 6-8 months, this company falls to bankruptcy. Why did this failure happen? Here are the reasons :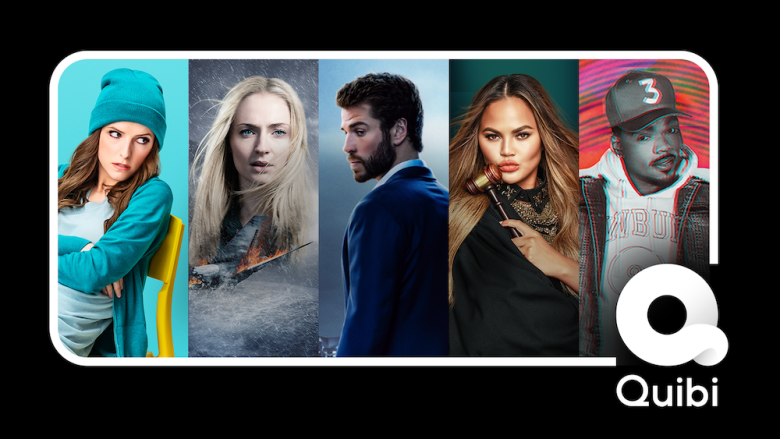 Bad Timing to Start
Quiby began to make their contents 1 week before New York shut down because of Covid-19. Of course, it would limit their own space and movement to content making based on government rule for preventing more transmission of that virus. Besides that, this pandemic also disturbed their plan to build a bigger studio. As a newcomer who begins from zero, starting a company in a pandemic was very risky. They can't produce profit yet and run the company purely with investors' money
Too much Intervention in Management System
A company called professional if the command system runs where the upper management makes a general plan and floor it to mid-management. The mid-management will convert a general plan to more specific steps and concepts. Then, they delegate the steps and concept to lower management for testing whether the concept can be run in real condition or not. Ethically, if there are any kind of plan changes from upper management, they must discuss it first with the mid-management. In some conditions, the upper management is able to direct command to lower management. However, based on the "in some condition" statement, this can't be good if done frequently. It will confuse the lower-management if any sudden plan changes often occur. Unfortunately, this "cut compass" was done by the CEO of Quiby himself, Jeffrey Katzenberg. As stated by an ex-worker of that company where he often got different commands between Jeffrey and other executives. With this kind of unsynchronized management, how can be expected good quality content from it?
Unfocused concept of the Content
In the entertainment sector, before we make some content, we must think first about to whom our content will be delivered. Of course, we must make different concepts when creating content for teenagers and content for 40-50 years old adults because each group has its interest. It is very important to determine this audience specialization because we can create the concept easier and more focused to develop the content quality. After that, we can also calculate the budget to make the contents more careful to take care of the consistency of the contents. However, the management of Quiby didn't realize their mistakes in making content. They make any kind of concept, widened everywhere without considering what the audience wants. A blurred concept like that will make no interest and impression for people compared to other platforms. Misfocus leads to waste the money they already invest to invite public figures. This unfocus concept was proven by the statement from an ex-worker who expected Quiby would provide news show content but in reality, was a mainstream pop culture entertainment show.
Bad Marketing
Even if we have good products but we can't sell them properly, it will be useless. In covid-19 where people must stay at home, they will look for entertainment from their gadget. This can be promised to Quiby for promoting their platform. However, the mistake is they set their platform for pay to watch whereas they only provide short-timed content. Worse, the customer must pay more to remove the advertisement. Compared to other platforms, you can access that kind of content freely. As the audience absolutely will choose free cost if they just want to watch short content. Besides that, they make their platform exclusive so they did not provide a feature to share video clips on other social media. Therefore they already close one of the doors to promote their content.